CEO of Sinotech Engineering Consultants, Ltd, Mr. CHEN Shen-Hsien visited IWHR on May 21, 2018 and lectured on water environment against climate changes at the institute's Global Vision Forum.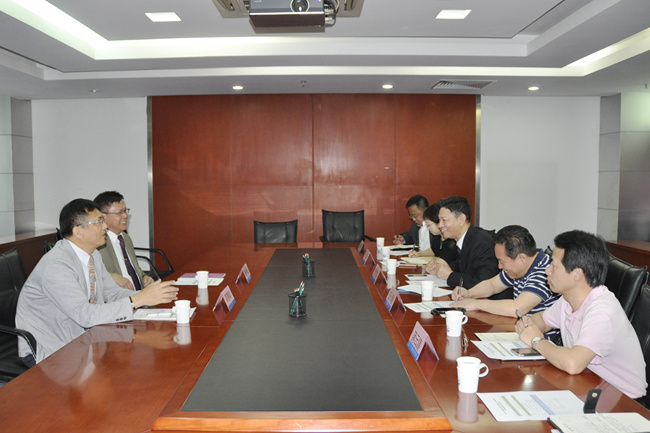 IWHR President KUANG Shangfu met Mr. Chen before the lecture. With a warm welcome to the CEO, Dr. KUANG highly appreciated his in-depth involvement and great support to the Cross-Straits Symposium on Water Sciences and Technologies, which has been regarded as a great engine for the technical and cultural communication between the mainland and Taiwan region. Closer cooperation with Sinotech Engineering Consultants, Ltd is expected in the forms of joint research, engineering consulting, academic publication and youth education and training.
Mr. Chen Shen-Hsien thanked IWHR for its great hospitality. He briefly introduced the experience and measures of Taiwan region in water related disaster resolution and the progress in preparing the 6th Cross-straits Youth Camp on Water. Chen sincerely expects a wider collaboration and stronger complementarity with IWHR in disaster resistance and integrated water resources management.
Sponsored by IWHR, this Cross-straits Youth Camp on Water is a mechanism for cross-straits communication and exchanges between students and young engineers specialized in water related sciences. By now, it has been successfully organized for four times. The fifth will begin this July and the sixth will be jointly organized with Sinotech Engineering Consultants in October this year.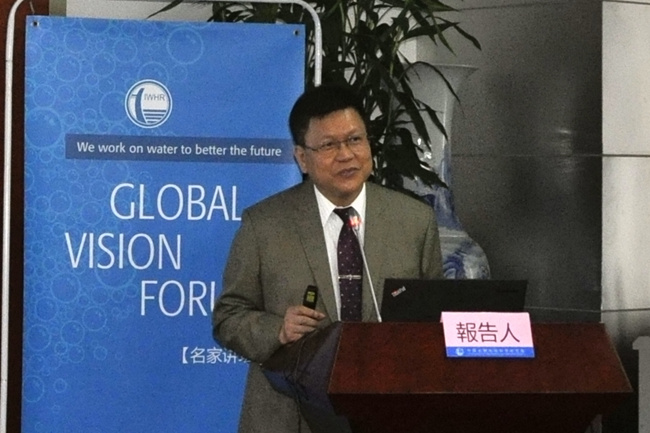 Lecture at Global Vision Forum
Following the meeting, Mr. Chen Shen-Hsien delivered a presentation at the Global Vision Forum with the title of Water Environment against Climate Changes. Starting from the impact of climate changes on Taiwan region and the world as whole, Chen presented the status quo and challenges of water disaster in Taiwan region, and shared the experience and measures of Taiwan region in coping with the water related disasters from six aspects, namely integrated watershed management, sponge city development, land planning, disaster resistance mechanism, smart technology for disaster, public involvement and water related industries.
Further communication was carried out with the audience on topics of non-engineering measures for disaster resistance of reservoirs, protocols and standards for design against climate changes, etc.